Happy Autumn. Beautiful foliage and rain!!!

Many of us attended Marion's funeral on Wednesday - what a beautiful service for a wonderful lady. If you weren't there and would like to contribute to the chosen charity it is Garden House Hospice (www.ghhospicecare.org.uk) The Order of Service is pinned up in the locker room.

Settle in, there is lots of info in this newsletter

Portugal Trip went very well. 16 ladies enjoyed the sun, the courses, the food and the alcohol

Sunday 25 June - Tuesday 27th June Next away Ladies Away Weekend. Please pay £50 deposit ASAP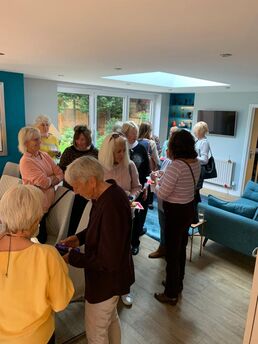 MacMillan Coffee Morning hosted by Wendy- over £600 has been raised so far, with a further £130 raised by ladies who entered a draw to win a 4 ball at Letchworth Golf Club The lucky winner was Mandy. Well done Wendy and all the ladies who attended. Not too late to give Wendy a donation
Wednesday 26th October Pearson Team first match of the season at home to Old Fold Manor under the new Captain Margaret G. Good luck ladies
Wednesday 26th October Book Club next meeting. Meet 6.30 for 7 pm. Hope you have read the book and enjoyed it.
Thursday 3 November Next Ladies Committee meeting. If you have any items for the agenda please let Olive know ASAP
Thursday 10th November new date for Cup Winners Cup/Consolation Cup. Money will be refunded from Thursday 20th October. Sign up will open on Thursday 27th October. The alternate Saturday date and results will stand.
Thursday 10th November After golf AGM where prizes will be given for all cups and trophies not yet presented plus all the monthly Medal and Stableford competitions
If you have any item for the agenda please let Olive have it ASAP but at the latest 31 October
There will be snacks available courtesy of Chesfield Golf Club.
Thursday 17th November Beverley Hattersley Cup This is a Match Play Competition Captain's Team v Vice Captain's Team. Sign up will open on 27th October and will close on 10th November. Hazel and I will then allocate players to one or other of our teams. All Players are invited to tea and cake afterwards. If you are not able to stay for refreshments afterwards please let Ann K know.
Thursday 17th November tea/coffee and cakes for those players who have played in Scratch, Pearson or Friendly matches this year. This is a thank you for your commitment to the section. Please let Ann K know if you will/will not be able to attend at by 10th November
Thursday 24th November Winter Invitation. We have had a fantastic response from other clubs who would like to take part - that is because we are such a welcoming club! Sign Up NOW on ig.
Please let Ann K know of any dietary requirements ASAP and at least a week in advance
Please let Lin G have your visitors CDH number so she can put their names on ig. Also please pay into Ladies Section (£22 per person) or let guests have details of Ladies Section Account.
I will have a bottle and chocolate tombola stall at this event. I would appreciate donations of any sort of bottle and any sort of chocolate ( I will try not to eat them!)
Please tell your friends to bring some cash. Tombola tickets will be £2 each
There will be the last chance to purchase items from the used golf clothes and equipment stall
Christmas Cards by our very talented Mandy will be available for purchase at this event but also from now. Pack of 5 for minimum donation of £3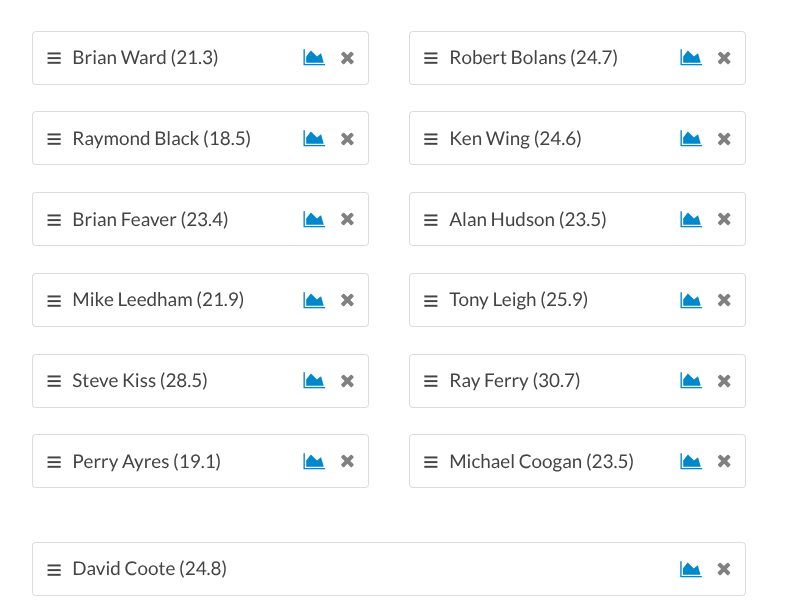 Mandy has very cleverly included tributes to The Queen and Ukraine into this design
RESULTS
Reports from Sarah
Sarah recently took part in the Club Company Champion of Champions held at the Warwickshire. This is by way of the Club Company congratulating all their Club Champions (Men, Ladies, Seniors and Juniors) If you haven't played there then it is well worth a visit. Three courses, hotel etc etc. The course was in excellent condition with some very difficult flag positions - a shame that my golf was not in the same excellent condition that day! It was fun and good to meet some other Club Champs from around the company.
Kathy D and Sarah F represented Chesfield in the Hertfordshire Senior Ladies Championship held this year at South Herts. Not sure either of us played our best golf that day but it was challenging to put ourselves out there! Also lunch was good!!
Big thank you to Sarah and Kathy D for flying the flag for Chesfield Ladies.
Thursday 13 October Lauren Pitcher Plate Winner Nicola 38 Points
Thursday 13 October Autumn Stableford. Kathy D 39 Points
Upcoming
Thursday 27th October Sarah Faircliff Scratch/Rogie Taylor Handicap KO Q
Sunday 29 October Ladies Double on the Evens
Tuesday 1 November Mulligans
Thursday 3 November Daily Mail Foursomes
I think snorkels and swimsuits may be needed next week - take care
Kathy
Ladies Captain 2022