This week we are all trying to get our heads around the sudden and quick death of our lovely smiley friend Marion.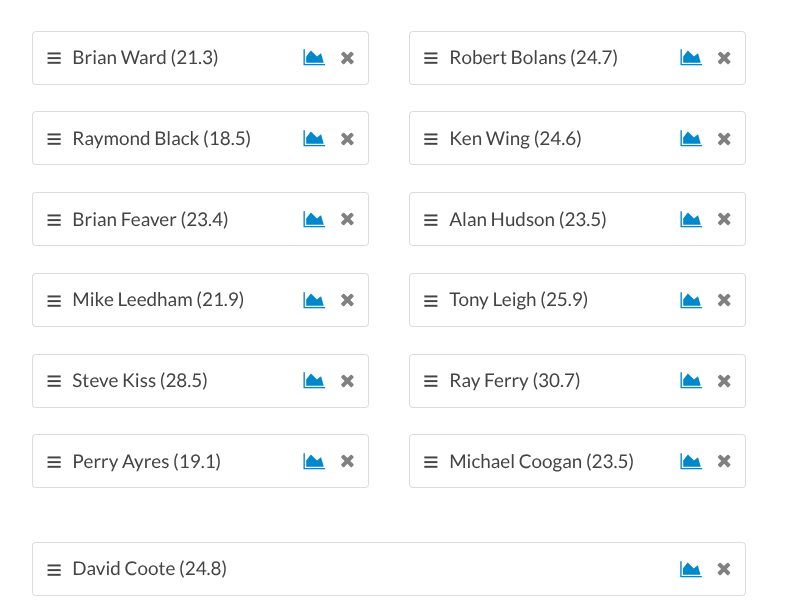 On Tuesday 27th September it has been suggested that we flood the course with pink in Marion's memory. If you aren't going to be at Chesfield then honour Marion's memory wherever you may be. We will raise a toast to her in the clubhouse afterwards and those of us who can will toast her in her favourite tipple - lager.
The flags remain at half mast in her memory.
The funeral will be a while yet as there is to be a post mortem and an autopsy
RIP Marion
Wednesday 28th September 6.30 sees the inaugural meeting of the Chesfield Downs Ladies Book Club. Thanks to Pat Ward for organising this. I for one am really looking forward to discussing books with everyone.
Thursday 10th November Ladies AGM after golf in the conservatory. Please let Olive know if you are attending or sending your apologies.
Tuesday 15 November 7 pm Club AGM. All welcome
Hazel would like to let everyone know that due to family commitments Jackie S has reluctantly withdrawn from Vice Captaincy next year. Hazel is pleased to announce that Olive has agreed to be her Vice Captain for 2023.
Reminder that entry into a competition with food afterwards is one price whether or not you stay for the food. Withdrawal from the comp within the week means that we still have to pay for food so payment will not be refunded.
Thursday 22 September Autumn Meeting.Weather was good, food was excellent golf was variable! Special thanks to Amanda for the beautiful autumn table decorations. She really is a star.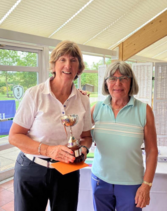 Winner of the Chris Leary Chalice was Margaret G with 41 Points. Well done Margaret.
Best Front 9 was Rosie
Best Back 9 was Marica
NP on 9th was Susanne
LD on 15th was Pat W
Lots of birdie badges were presented:- 14 for first birdie: 5 for 10 birdies: 2 for 20 Birdies: 5 Eagles, and 1 hole in one!
I will refresh the photo board with recent winners and events
Upcoming
Tuesday 27th September Stableford League Round 7 Wear Pink for Marion. Ideal opportunity to submit a General Play Card
Thursday 29th September September Stableford Q
Sunday 2 October Weekend EG/Club Medal Q
Tuesday 4 October 4 Ball Betterball. 9 holes only. Back 9 closed for maintenance
Thursday 6 October Kathy Dale Trophy Q ( by invitation) and Autumn Medal Q
Thursday 24 November 9 hole Winter Invitation Invite your female friends. 2 course meal after round and lots of prizes to be won.
Thursday 15 December Christmas Greensomes. Dig out that Christmas Jumper. Decorate your trolley. Take snacks on the course.
Followed that evening by Christmas Party Night Cost £31.50 Save the Date
Is it time to dig out the thermals? the woolly hats? the winter gloves?
No newsletter next week as I will be in York. Enjoy the break from me!
Kathy