I DID IT and it was a fantastic experience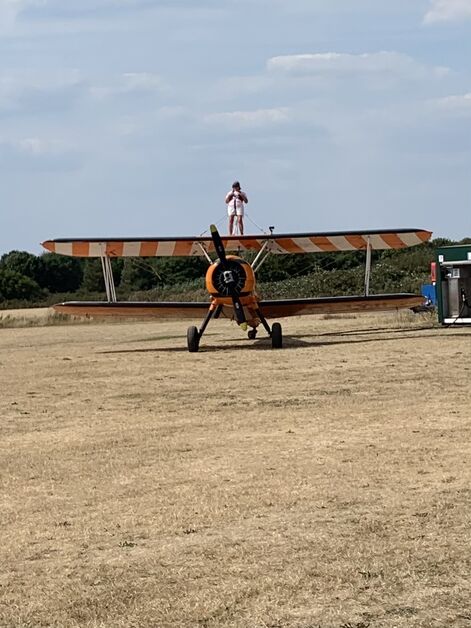 I will receive the official photos in a couple of weeks and will put them on the big tv in the conservatory at Autumn meeting
Thank you to everyone for your financial and moral support. With all the other fundraising events we have raised almost £7000. A great effort.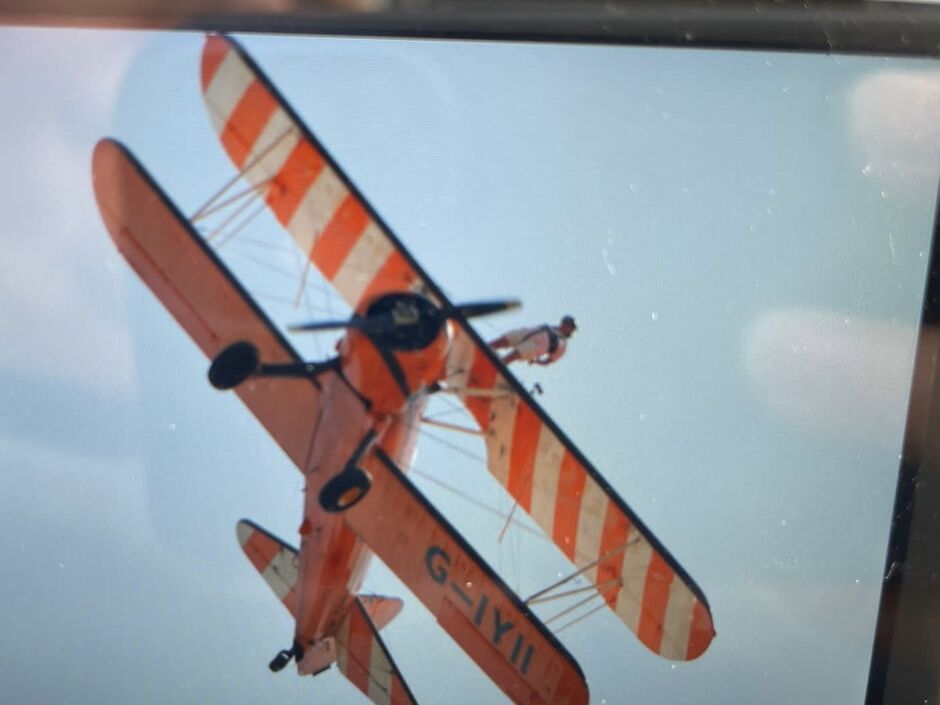 Now that I have come back to earth ( but luckily not with a bang!) I will get on with the newsletter!
Please continue to buy the second hand clothes in the locker room. Some clothes are hanging up and T shirts are in the grey wooden box. There are some good bargains. Pay to Just Giving page please
Boxes for corks and batteries have been moved to the back of the locker room under the black box
There are photos in the corridor leading to the ladies toilets. I will update after big events.
I have been asked by several ladies if we can have a club white sleeveless tee shirt. I think we need 6 before Barry can order. Please let me know if you are interested.
A reminder that there is no smoking on the course, I don't think we have any smokers in the section but just be mindful of this if you see others smoking.
A few changes:-
There will not be any hard copies of the minutes of committee meetings in the locker room after the AGM. The minutes can be found on Chesfield Downs web site. Click on menu, information, committee meeting minutes. Club Committee and all sections' minutes are on there
The ladies section will no longer accept cheques for payment. For every cheque paid in to the bank we have to pay 80p charges. If a lady cannot pay on line then please go to the bank and transfer the money to the ladies account.
Wednesday September 28th
. The first date for the new book club, meeting at the club 6.30 for 7 pm start. Please let Pat know via ig if you would like to join.
Upcoming:-
Tuesday 16 August Eclectic Round 3
No need to putt out at every hole unless you are putting in a General Card
Thursday 18 August Macknight Pairs
. August Sign up on ig
Sunday 21 August Weekend Stableford QSunday 21 August Scratch Match v Aldwickbury Away
Good Luck Ladies
Reminder of Captains Day 17 September.
Sign Up Sheet is in corridor by the back door. I think the menu choice is there too. Please let me know your choices and pay your fees into the ladies section, including for any guests
I have a pre order wine list which I am not techy enough to copy here. Will print it off and let those playing see it or e mail it. If not pre ordered then you won't get discount on the night
Thursday 22 OctoberAutumn Meeting.
Autumn Meeting Sign up will be on ig
Results:-
Sunday 7 August Weekend Eclectic Round 1st Megan 68 2nd Julie Pr 68
Thursday 11 August Ladies EG/Club Medal Division 1 Julie Pr 68 , 2nd Sarah F 73 2nd Division 1st Margaret F 63 2nd Jan W 67 Division 3 1st Jacqui Hard 75 2nd Linda G 75
Sunday 14 August Friendly against Verulam . Not Chesfield's Day but the Verulam ladies were a lovely group
I think the weather is due to cool down next week. Well done to the ladies who battled with the heat this week - I chickened out. It was too hot for me.
Happy Golfing
Kathy