What a week!

Thursday saw our Ladies Section AGM. Many thanks to all of you who attended. Minutes of the evening will be available shortly on IG and the ladies website. Congratulations go to our awards winners for the 2021 season!
Most Improved Player - Linda A
Jean Ray OOM - Linda B
Weekend OOM - Caroline K
Weekend Eclectic - Pat W
England Golf Pin Winner - Linda B
Club Woman of the Year - Amanda M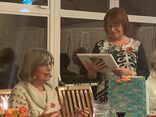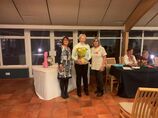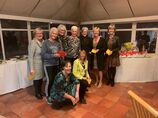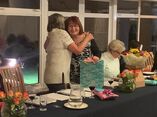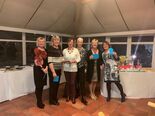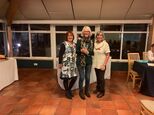 There is a notice of all winners on the notice board in the ladies changing rooms.
Pearsons League
Congratulations go to our our Pearson squad "dream-team" who played a home match against Great Hadden on Wednesday 10th November. A clean sweep was the result! Fantastic news ladies, well done! Next up, the team are off to Essendon on 22nd November. Good luck everyone.

Hattersley Cup
Thursday 18th November sees the ladies competing in the 'Hattersley Cup' For those of you who have not played in this competition before its when the 'Lady Captain's 'Team take on the 'Vice Captain's' Team
FORMAT: (strokeplay) Pairs BETTERBALL MATCH PLAY
1 POINT FOR A WIN 1/2 POINT FOR A DRAW
LOWEST HANDICAP OF THE FOUR PLAYERS PLAYS OFF SCRATCH THEN OTHER THREE PLAYERS RECEIVE 9/10th OF DIFFERENCE BETWEEN LOWEST HANDICAP AND THAT OF EACH PLAYER
No requirement to put score on IG just let Kathy C or myself know when you have finished

Bev Hattersley past Lady Captain at Chesfield Downs will be joining us for the great event! Presentation of the trophy and complementary tea and scones will be available after the match (all ladies are welcome to join us for tea and scones, please email me if you wish to join us, but are not playing). The teams will be finalised on Monday and your tee time visible on IG. Good luck 'Lady Captains' team!

Winter Invitation
Thursday 25th November. The tee sheet is now available to view on IG. There is also a tee sheet on the ladies notice board INSIDE the ladies changing room. Please inform your guests of their tee time. I am thrilled to say we have several different clubs coming to join us and a total of 73 ladies playing in this 9 hole single stableford competition. Time to get the Xmas shopping of to a start with something from our stall of beautiful home made items, also unique Christmas cards designed by our very own Mandy U. If you wish to enjoy the day to the maximum make sure you have a bag of pound coins to join in the fun! We still need bottles for our 'tombola' and the ladies committee will gladly take any donations off your hands! All proceeds will go towards the Captain's Charity.
General Information
I am extremely happy to announce that our dear Katy is doing very well in hospital and although very tired is making good progress. We look forward to welcoming Katy back to the club in the not too distance future. Take care Katy we miss you!

Club AGM
I would like to welcome two new ladies to the section. Sangeeta who is in the process of gaining her handicap and Alayne who has joined us from Redbourn Golf Club. We look forward to meeting and playing with you both.

Last but not least
I would like to say a massive thank you to the ladies section for my beautiful flowers and gift presented to me at the ladies AGM on Thursday. So very kind of you all, I am lost for words. But, I can feel a few new golf clubs coming my way which hopefully will improve my game next season! Thank you all so much xx

Have a good week ladies!
Pauline Humphrey
Lady Captain 2021