January is now behind us, and for those of you who are now enjoying the odd glass of wine, I would like to say a huge 'thank you' for all your donations to our charity following your dry January. Anyone for no sweets February? You can tell February is here, looking out for the snow forecasts and freezing temperatures, makes me think "I expect the course is closed today" But, of course, it is closed, but on a brighter note it seems we are now on the home straight, so hang in there. It's nearly time to get those golf clothes aired, clean the clubs, do those knee exercises so you can bend down easily to pick up your birdie putts. March is on the way!
Safe Golf
Great news! Chesfield Downs Golf and Country Club was awarded accreditation to the SafeGolf initiative on February 2nd 2021. Many thanks go to our Welfare Officer, Margaret G, and Barry who have worked very hard through the SafeGolf process. This demonstrates the clubs commitment to the standards set by the SafeGolf partnership in safeguarding the welfare of children and young people, as well as adults at risk in the sport of golf.' To view our Safeguarding Policies click here.
November Sale/Auction
Some of our members have been extremely busy making golf head covers, hats and rag dolls for our November/December sale of homemade items.
Well done ladies you are amazing!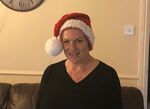 A few ladies have been asking if you can donate secondhand or homemade toys to Lister Hospital. Unfortunately due to Covid 19 this is not permitted. If you wish to donate to "The Magic of Play" or "The Lister Butterfly Service" please go to the Justgiving website link at the bottom of this newsletter, many thanks.
At Home Series via IG
Flag Your Irons - Tuesday 9th February 2021 at midday. Join Sam, based at Cams Hall GC as he shows you the fundamental points to improve your iron play.
Go to IG (not the app) Home page, scroll down to 'Latest News at Home'
'Register for session' for live online golf tutorials
Coffee Morning Zoom
During this time it is extremely important for us to all keep well and in contact with each other to avoid feelings of isolation. Therefore, we would like to arrange some virtual coffee mornings via Zoom. If you would like to see some happy faces for a friendly chat please email or WhatsApp me to be involved. The aim is to have small groups of approximately 6 per session. Alternatively, if you wish to have someone to go for a walk with, this can also be arranged.
Keep in touch.
That's all for this week!
Kind regards
Pauline Humphrey
Lady Captain 2021



https://www.justgiving.com/fundraising/pauline-humphrey